A. Two major projects started in last the quarter ended on 30th June 2021
1. Two month Covid-19 response project started in Sambhar Block of Jaipur district as per following details: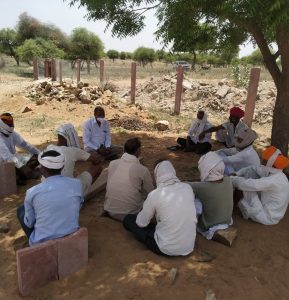 Project name: Community Led Water Resources and Land Development to Enhance Livelihoods
Project Objectives and Plan:
Overall Objective of the 2 months project is to "Develop Water and Land Resources to Enhance Livelihood in 4 villages of Sambhar block, Jaipur district, Rajasthan, India". Specific Objective is to develop 18 hac land under Chouka and of 2 Naadi in selected 4 villages and Karif crop seed distribution of Sambhar block, district, Jaipur, Rajasthan, India by end July 2021. These works for water will provide short term relief to the families as wages and long term harvesting water thus enhancing underground water and developing barren lands in to pastures.
Project Location
The project will be implemented in Habaspura, Kalyan, Dodwara and Ringi villages, which are located in Sambhar block of Jaipur district, Rajasthan, India.
5 Funds
The Trustees of WaterHarvest Limited have approved a total grant of INR. 11,05,100 towards this 2 months Project.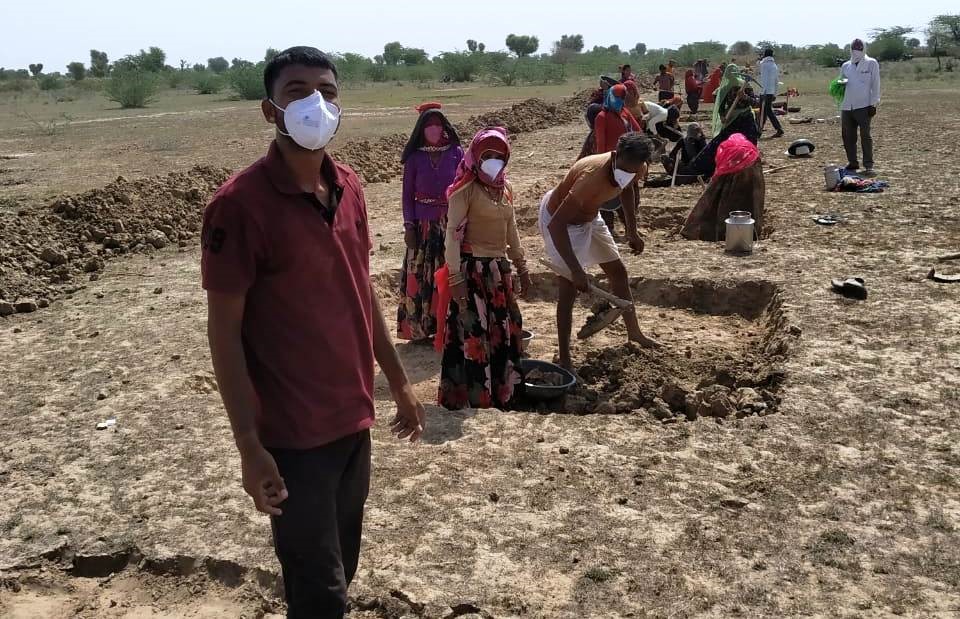 2. Project started for common land demarcation, registration at GP asset register, restoration planning and using MGNREGS for implementing restoration plan and community preparedness for overall developing and protecting commons.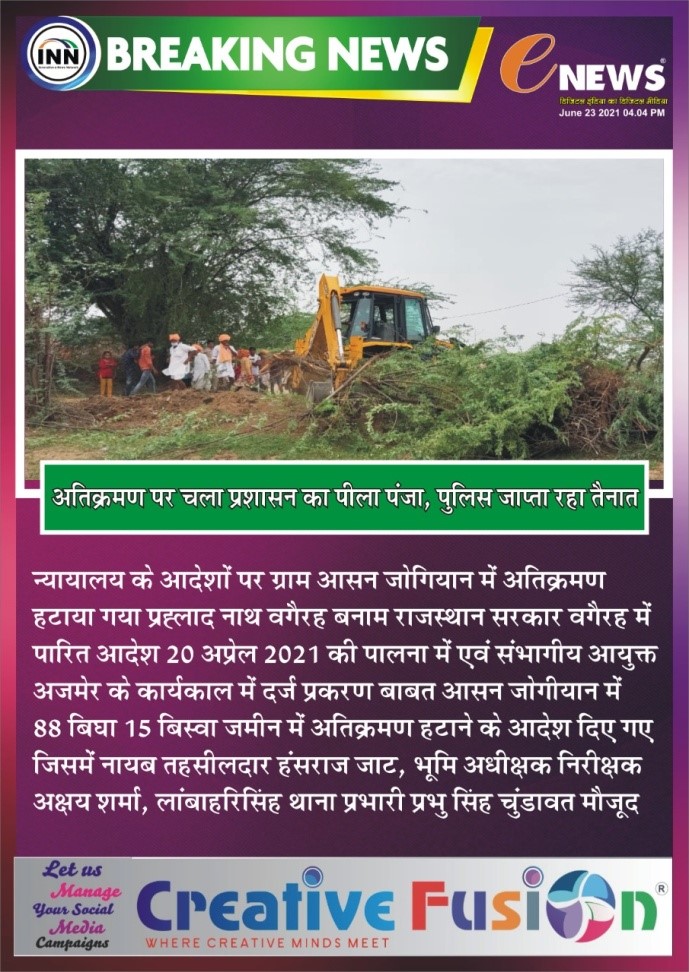 Project Name: Restoration, Development and Conservation of Common Lands in Tonk and Jaipur districts through Community Institutions
Project Objectives and Plan:
Commons lands were demarcated using PRA Mapping; the same common lands would now be Mapped using CLM Tool where ever they have not mapped using CLM.
Though VI's were formed, they were done in hurry in the last couple of months of the Year , this was mainly due to COVID and Gram Panchayat Elections, hence the Partner will revisit the VI's formed and ensure that the Byelaws and other institutional processes are in place.
The applications submitted to GP's for entry of Commons into GP Assets Register would be followed and Commons would be entered in the GP Assets Register.
Thirdly, the restoration Plans prepared in 2020 and submitted to GP's for incorporation in MGNREGA Plans would be reviewed, revised Plans would be prepared and re-submitted to GP for approval. CLART Application would be used for all the WHS works which would be planned.
Project Location and Funds:
1.6 Title of the Initiative
Restoration, Development and Conservation of Common Lands in Tonk and Jaipur districts through Community Institutions
1.7 Project Location Details
State
Rajasthan
District/s
Tonk, Jaipur
Blocks/ Mandals of 2020-21
Malpura of Tonk district
Blocks/ Mandals of 2021-22
Malpura (Tonk), Sambhar (Jaipur)
1.8 Duration of the Project
June 2021 to May 2022
1.9 Project Budget
24,50,000.00
1.10 Estimated number of population / villages / area impacted (Indicate the GP's and Villages to be covered from 20-21 and New Villages in 21-22 –
No of GPs
50
Villages
221
Population
2,71,423
Area (in Acres)
1,14,296.06
Funding Agency
Foundation for Ecological Security, Anand, Gujarat, having state office at Bhilwara for Rajasthan state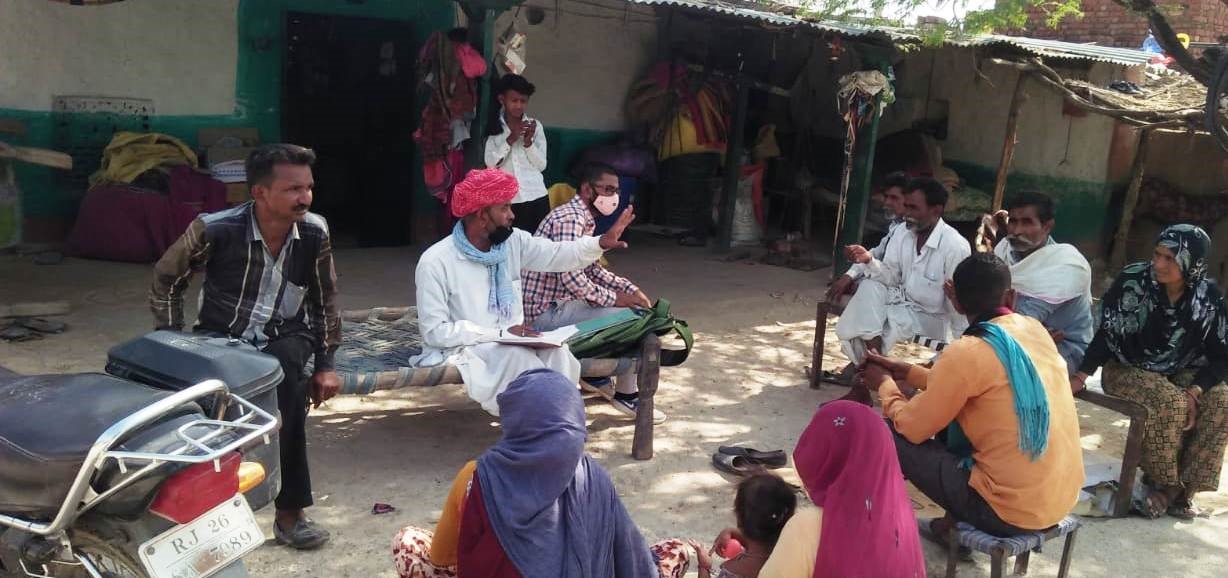 B. Corona Protection Kit (Face mask, Sanitizer)
To protect people from Covid -19, Qualitative face Mask and Sanitizer has been distributed as per following details:
Mask distribution in number  – around 40,000
Face Mask N95, received till now at GVNML 75,000 yet and about to receive 40,000, Total plan of receipt is 1,15,000 from Control Print Limited, Mumbai as CSR support to GVNML
Sanitizer – 78 bottles and every bottle contains 500 Sanitizer has been distributed and 100 bottles to be distributed in coming days, with support from WaterHarvest UK.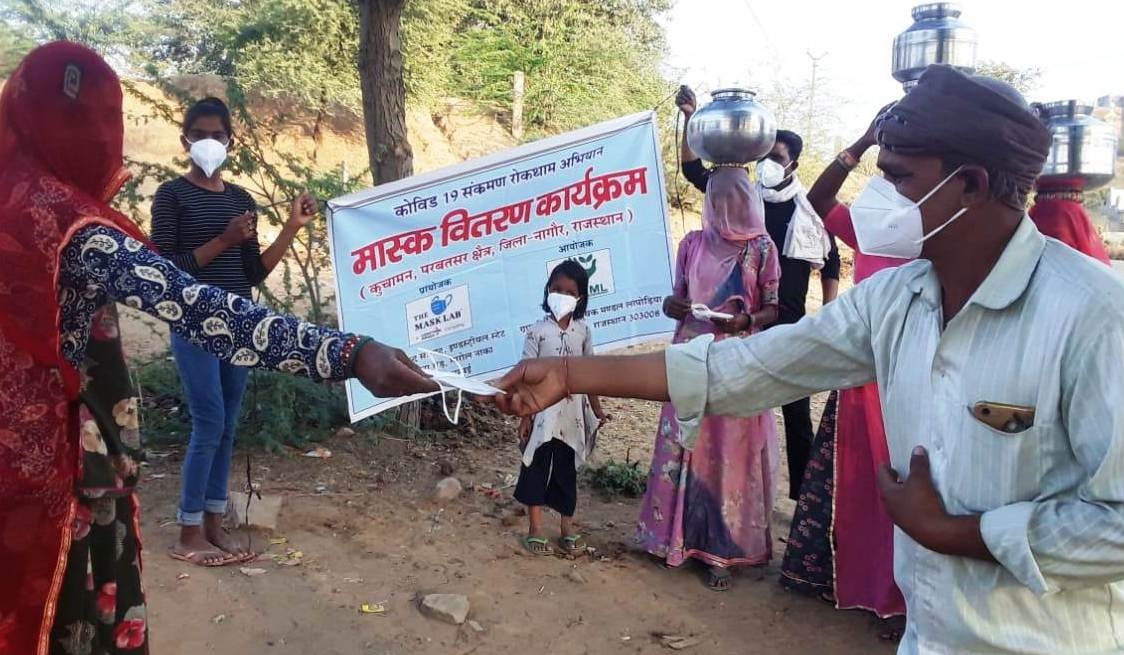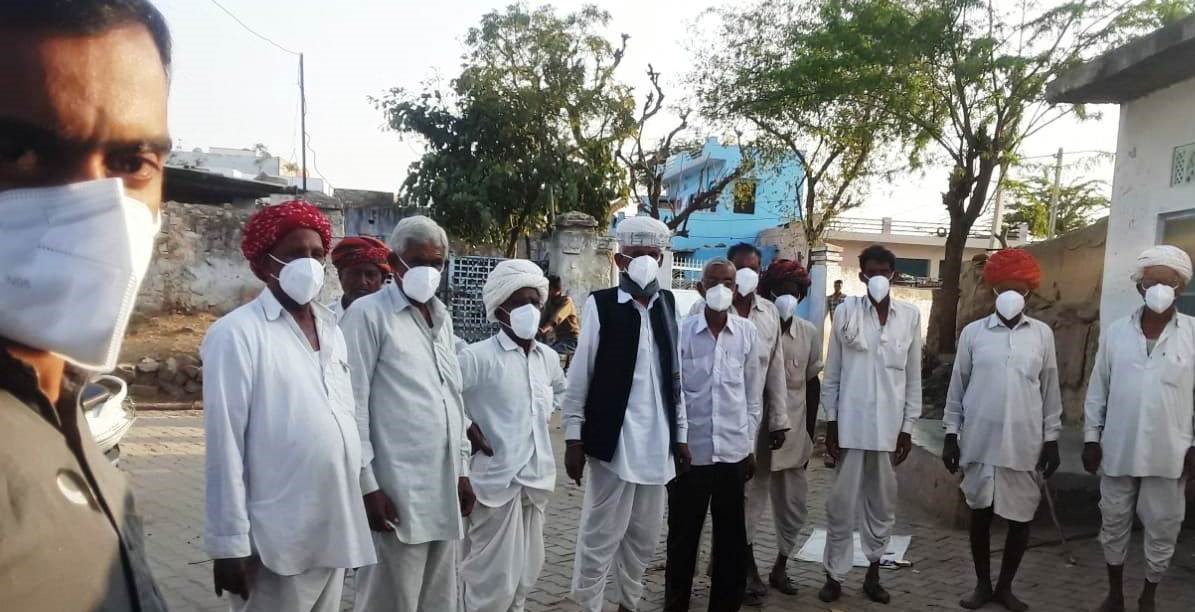 C. Protection Kit for Health worker and for Hospital
150 Oxygen level meter, 150 infrared thermometer, 1000 bottles of sanitizer and 50 PPE kit received from Foundation for Ecological Security, Anand (state office at Bhilwara) for distribution to front line health worker and para medical staff of rural health infrastructure.